Advertisement at Media Expert
Advertising at Media Expert - electronics and households appliances stores - will allow you to reach up to 8,000,000 of potential customers monthly. These are people who has just decided to spend a considerable amount, because they need a specific product or products. It is possible that they also have other needs and are not planning to limit themselves to purchase just a TV or a fridge. An advertising spot they can see while shopping can effectively remind them of their needs.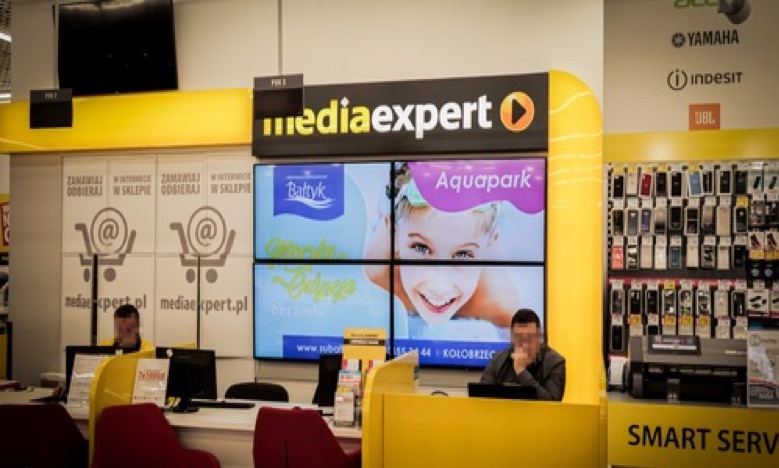 Advertisement at Media Expert vs. customer's profile
Statistics show that it is easier to get a person who has already bought something to buy, than one who is at the stage of making decisions. Do you recall the situation, when you went to the shop in order to get one thing, and you returned with three? Exactly! A suggestive advertising in these stores will make the customer aware of the need for a product or service that you offer him. Moreover, electronic equipment is a type of goods that are neither the cheapest nor bought every day. The person who decides for such a purchase is a very valuable customer for you due to several reasons. First of, this is an actively seeking consumer. Perhaps they have just moved into new house or decided to renovate / decorate and change all appliances. Surely it is a large group of customers. What else can we say about people purchasing electronic equipment? They are professionally active using various electronic equipment and certainly interested in all technological innovations. Some of them investing in their homes. But most of all – these are consumers who have the money and they can spend it at your place.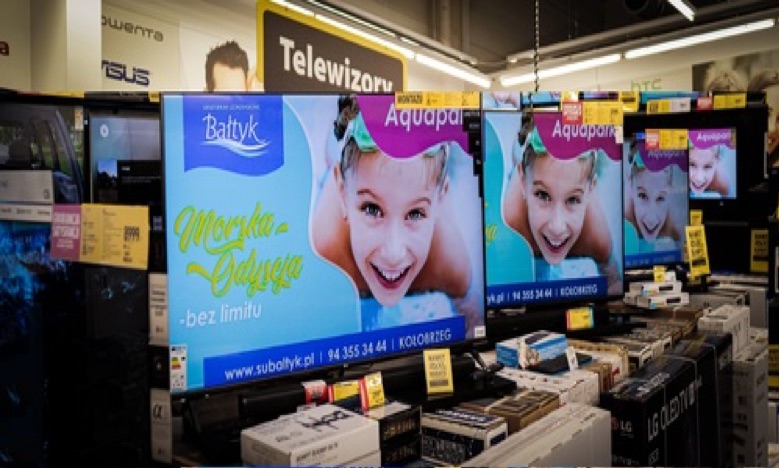 Your advertisement at Media Expert – why is it worth it?
Media Expert is a leading brand on the Polish market in terms of home appliances and electronics. There is probably no person in our country who has not done the shopping there once. This brand is really valued by the customers and as an evidence, it got the Consumer's Laurel. The prestigious award granted for high standards of customer service. And this on the other hand translates into customers confidence and their brand attachment. And what does it mean to you? Media Expert customers can trust more the ads that are broadcast in this electronic store. The brand which is the leader within its industry cannot afford to promote products or services of poor quality. Therefore, advertising at Media Expert will means that customer will not only be interested in your company's offer but will find it beneficial and worth their attention. And hence the only step to purchase.
Advertisement at RTV and household appliances stores — how it actually looks like
Advertising in Media Expert is displayed synchronously on all exhibition TVs in a particular store. Their number, of course, depends on the effective area of the store. Thanks to cooperation with us, you don't have to worry about any technical issues. We will help you determine the length of the advertising spot and the frequency of its display. Each advertising spot is displayed in FULL HD quality. We offer advertising in 460 locations, of 330 stores. Why is it worth it? Advertising in Media Expert is a wide-scale promotion of your brand. Get the 8,000,000 of your potential customers to find out about your brand.