Advertisement at Parcel Lockers
We have a network of over 6,000 parcel lockers throughout entire Poland and their number is still growing. Moreover, it is a service used by 62% of Internet users. Therefore the numbers speak for themselves! Advertisement at parcel lockers is a great choice to show your brand to people who regularly purchase online. Can you imagine a better group of customers?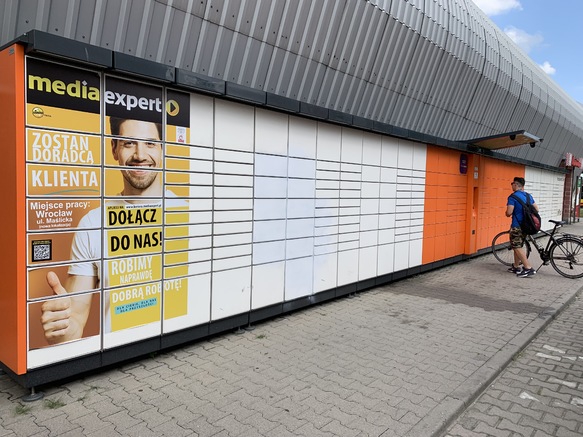 Advertisement at parcel lockers vs. Customer's profile
Are you wondering who are the people who use the parcel machines? Are they really your potential customers? It's enough to state that 36% of inPost's users are customers of Internet stores and purchasing platforms. Therefore, they are active consumers. People who look for new products and services and purchase online (and not only!) on a regular basis. 70% of them are people within the 25-45 age group. It means that the most numerous group of users are young, professionally active people. Among all the users of parcel machines women slightly dominate (53%). Almost half the users (49%) live in the cities of over 100,000 citizens. And 5% of them do jobs that require high qualifications, which means they also have equally high earnings. As it results from above mentioned statistics, advertising at parcel machines will allow you to reach valuable people. The ones that are most likely to become your customers.
Advertisement at parcel lockers – why is it worth it
People receive an avarage of 2,000,000 parcels per month. It means that your advertising will reach up to 2,000,000 of potential customers. The effectiveness of the campaign is also determined by the fact that the advertisement is displayed on popular parcel machines. Those one which are located at the highest numer of people passing by, such as supermarkets, shopping centers, petrol stations, shops, rail stations, business centers, parkings and universities. We are talking here about both, advertisement on the parcel lockers (device cover), and a spot on the parcel machine screen. The ad is displayed 3 times to the user while picking his parcel up. It means higher recognition of key infomartion among potential customers.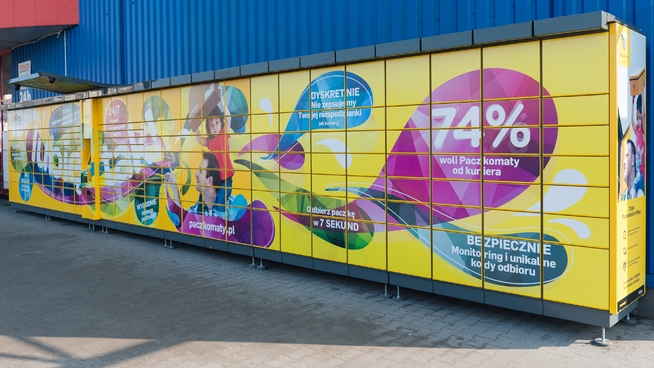 Advertisement at the parcel machines – create it with us
Your company's advertisement can appear on over 6,000 parcel machines in entire country. Thanks to cooperation with us you don't have to worry about any of the technical issues. We will make sure, the spot length and frequency is adequate for your company. We will advise how to beneficially describe your products or services, within few seconds. And all this in order to make every user interested with your offer.